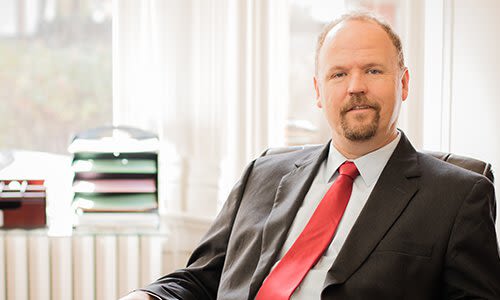 A TRUSTED RESOURCE
An experienced personal injury lawyer in Colorado, I am supported by a compassionate office. Together, we help clients who have sustained serious injuries receive full and complete compensation for their personal injury losses.
Make no mistake, it is critical to contact an attorney as soon as possible after an accident in order to protect your interests and, at a minimum, understand the process. I am committed to personally responding to your questions and always offer the initial pure personal injury consultation with absolutely no obligation or cost.
PERSONAL ATTENTION
Unlike other law firms here in the Front Range of Colorado, which spend more time advertising than they do with clients, I will work directly with you. Teamwork is an important core value, and by sitting down with you I can ensure your needs and concerns are addressed. It also allows me to keep you informed at every step in the personal injury settlement and litigation process. I not only clearly lay out what the process entails, but I also make sure you know your rights and that I will respond to your inquiries promptly throughout the process. With me, you'll never feel abandoned or unimportant.
DON'T GO AT IT ALONE
Between the injury itself, the impact on life, and impact on work, you have too much other stuff to deal with, and shouldn't also have to fret over paying your medical bills. You shouldn't worry that you won't get the fair compensation for your injuries that you need.
Nonetheless, insurance companies can be downright mean. And, juries will never hear that an insurance company is behind the scenes.
The good news is that you don't have to it alone. I'm a personal injury attorney who is experienced in negotiating fair and complete settlements. I manage communication with the insurance companies so that you don't have to talk with them.